There's been a lot of discussion about physician burnout. Simultaneously (and perhaps ironically), there is also the reality of increasing physician compensation (see the Medical Group Management Association's annual compensation survey). Clearly, these trends are having an impact on physician market research participation.

Our analysis of physician market research participation shows that, while healthcare professionals do participate because of the opportunity to contribute to their profession and to gain insights into industry developments, honoraria still remains the number one reason for participation.

Going beyond appropriate honoraria, what can we offer which cuts through the demands of the profession and inspires participation of the most insightful and knowledgeable healthcare professionals?

For us, the answer lies in the overall respondent experience when they work with us. We call this our Respondent First™ philosophy, and it is the capstone of what we offer our healthcare professional panel: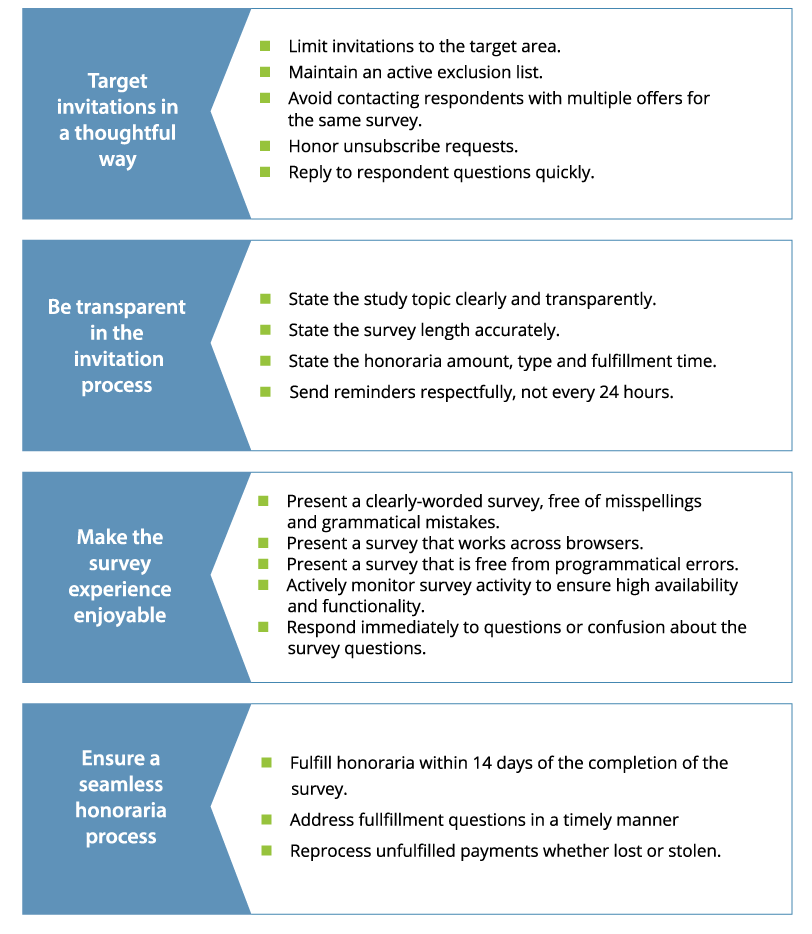 Please contact us to learn more about Respondent First™ .
Respondent First is just one part of our overarching philosophy for Respondent Sustainability. You can learn more about that here.